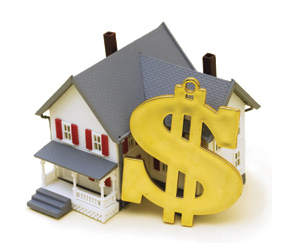 When it comes time to sell your home one of the most important (and difficult) decisions is what price to list your home for. A price too high can leave your home sitting on the market and can keep the right buyers from looking at your home. However, price it too low and buyers will wonder what may be wrong with the property or question its true value. Here are some basic guidelines to help you find just the right price.
The first and best way is using comparable sales. Try to use homes sold within the last year, in the same neighborhood as yours, with the same approximate square footage, number of bedrooms and baths and about the same amount of land. Make sure to compare equally. A turn of the century farmhouse has a different value than the same size cape built within the last couple years. It is helpful to note the original asking price of a home and the final sale price plus the amount of time on the market. A comparable house may have sold for an amount you'd be happy with but if it sat on the market for a year at that price it is an important factor to consider. Make note of upgrades and improvements. If one house has updated with new floors and appliances this will raise the price of that home over a comparable one. Do you have an extra finished space? Bonus rooms add value as would an additional bedroom, or office or family room. Garages also add good value to a home so if you are using a comparison that doesn't have a garage but yours does, this will increase your potential asking price. And with any market you must factor in supply and demand. Are there 5 other homes on your street for sale? You may want to lower your price a little to attract more buyers.
If all of this seems a little confusing or you don't know where to get the data you need to make an informative comparison then feel free to call us and we will be happy to help you come up with the best listing price for your home. It is just one of the many services we can offer as real estate professionals to help you sell or buy your home.