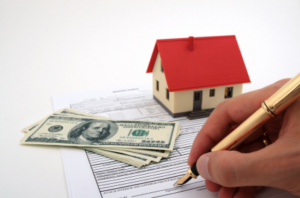 Buying a home is a big deal. For most of us it will be the largest purchase we make in our life time and can often be a daunting and stressful ordeal. But there are some simple steps to help make the process go smoother and help ensure you end up with the right home for you.
Get some help: Don't go it alone. Ask your friends and family who they would recommend for a lender, Realtor and inspector. Do your research and interview multiple options and then choose. These people will help you with the work and have experience with real estate purchases.
Get pre-approved: This will let you know where you can start looking and what you can afford. It will also make your offer look more qualified and appealing. You don't want to find the home of your dreams and then go to a lender only to discover it is out of your budget.
Make a list: Decide what features are important. List items that you must have, want to have and that would just be a nice bonus. Remember to include things like location, school districts, nearby hospitals and amenities.
Look. A lot: You may fall in love with the first house you see but make sure to look at a few options. It's important if only to confirm that the house you first fell in love with is truly the right one. Or who knows you may find a better fit.
Make a move: Your Realtor will help you with the offer process. Negotiate and bid but be careful about losing the right home over a trivial issue. Get an inspection and know what the costs are going to be to make repairs and updates to the home and figure that into your budget. If you stretch yourself too thin on the purchase price you may have to live with the orange shag carpet for a while before you can afford to replace it.
Lastly remember to enjoy the process. Buying a home can be stressful but it can also be exciting and fun. It will be a big page in your history and one you will hopefully enjoy for a very long time.