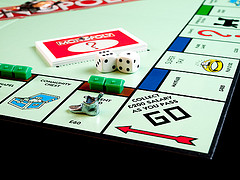 We have talked a little about selling your home but what if you are looking to buy? There is a lot you can do to prepare and make the process run smoother for you. Here a few guidelines to help you get into the home that's right for you.
Figure out if this is the right time for you to buy. Check your credit. Bad credit will hinder or completely stop your ability to buy the home you want. Create a history of paying bills on time and create a low debt to income ratio. Check your finances. Though you may be able to get a loan with little to no money down there are still closing costs, inspection fees, proration, attorney fees, etc. Having saved some money will make it possible to move forward and get you to closing.
Get pre-approved. The sooner you start the mortgage process the better. It will help you know what you can realistically spend when looking at homes and help prevent unwanted surprises. There is nothing worse than finding your dream home and then the bank won't lend you enough to purchase.
Choose a real estate agent. Buying a home is most likely the largest and most complicated purchase you will ever make. It helps to have a professional there to guide you through the forms, contracts, requirements, options and costs of buying your new home. Here at Quechee Associates we take great care in representing you and being there for you through the whole process. Call us to discuss how we can serve your real estate needs.
Know what you need in a home, what you want in a home, and what would simply be a nice addition. Create a list of these items in order of importance and check them off for each home you look at. The prettiest home you see might not be the best fit if it is missing that needed 4th bedroom or one floor living plan.
Make the right offer. Your real estate agent can help you find comparable sales in the area and come up with the best offer to put forth. It is tempting to get a "steal" but overly low offers are sometimes misconstrued as insults and can shut down the negotiation process. On the other hand, no one wants to pay too much.
In part 2 we will take you through to closing and discuss inspections, lawyers, closing costs and more.